DentalSeptiņi
Dental Clinic
Our clinic employs only certified specialists who have practiced and studied abroad, constantly improving their qualifications. We integrate the latest treatment methods. Our experience is over 20 years.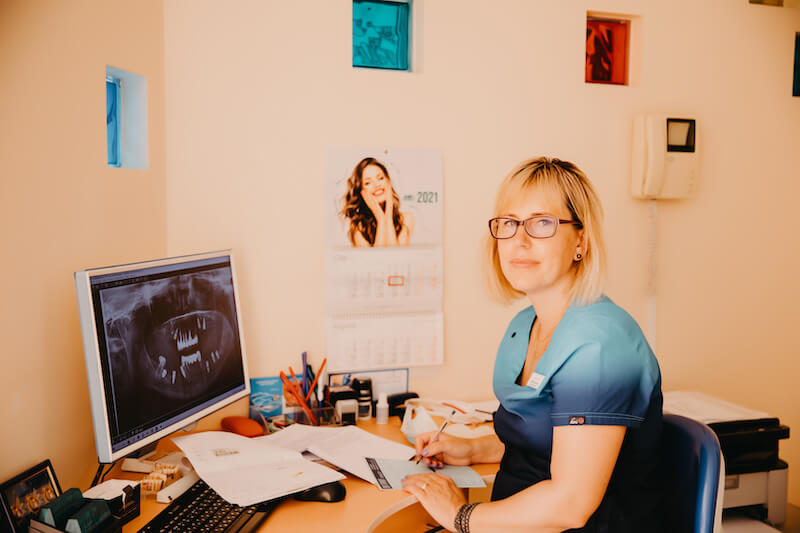 Certified dentist who graduated from the Faculty of Dentistry at the University of Latvia in 1993.
Apply for a visit
Fill out the form below to apply for a visit.
Why choose us?
Works with insurance companies: BALTA, BTA, ERGO, GJENSIDIGE, IF, SEESAM, COMPENSA. The doctor of our clinic has very "light" hands, the patient is comfortable in the chair. The doctor has very high apodactyl capabilities. Excellent skills in the Latvian language, also 20 years experience in the Latvian team, which makes it possible to constantly improve the professional level. The basis for professionalism is practice as a result of a huge professional experience. We always meet the patient with a smile, positive energy. Warranty for prosthetics - 10 years!

Dr. Gražina Šahndroha
Dentist
In recent years, engaged in implant work. Constantly attends seminars, thus increasing the level of their qualifications. Engaged in plastic surgery of tissues.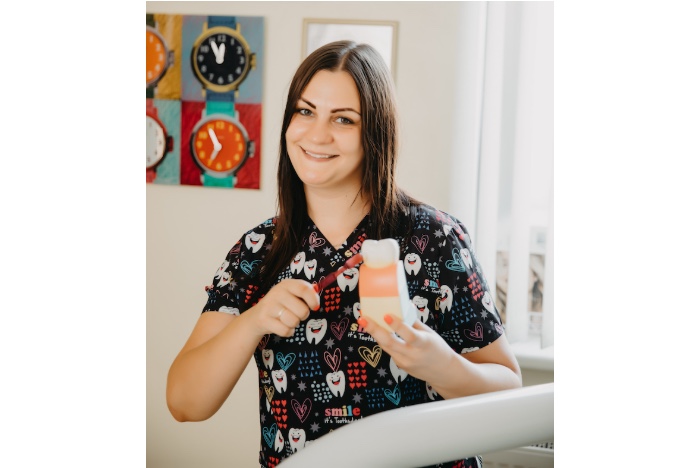 Edīte Andžāne
Hygienist
She graduated from the Riga Stradina University as an dental hygienist. He specializes in oral hygiene and teeth whitening. Constantly studying and updating knowledge, attending various lectures and courses.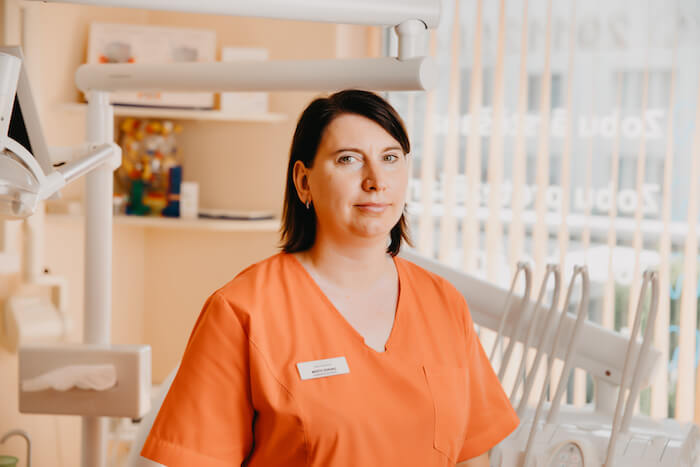 Mārīte Soroko
Dental assistant
Responsibility for the client's well-being and comfort-oriented assistant. Is a careful, orderly and competent specialist. Constantly develops and increases their professional abilities and skills.